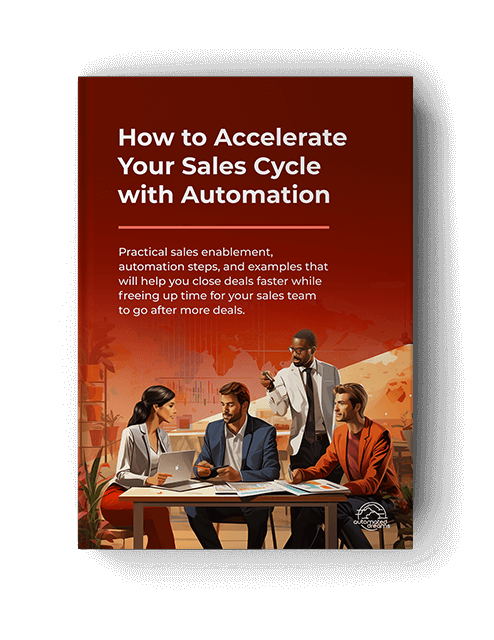 Guide
How to Accelerate Your Sales Cycle with Automation
Learn How to Leverage Sales Automation to Close Deals Faster, Save Time, and Drive Higher Revenues.
Guide
Business Automation Strategy for Start-ups: Our Playbook
For start-ups, a proactive business automation strategy is the key to success. Why? Because crafting a foundational automation strategy will save you time, increase productivity and ultimately allow you to scale faster. 
Guide
15 Questions to Ask When Hiring a Business Process Consultant
Make an informed decision when hiring a Business Process Consultant. Download our comprehensive checklist and arm yourself with the essential questions to ensure you choose the right expert for your business needs.
Guide
Scaling Your Business with Automation
Solidify your understanding of business and marketing automation while learning about the benefits you stand to gain by implementing them.
Toolkit
Email Deliverability Kit
Learn how to get the highest ROI with your email marketing by using best practices to keep your emails in the inbox and out of the spam folder.
Get Business-Building Advice from the Automated Dreams Blog
Make smarter business decisions, rethink processes, and stay in front of important trends with articles and tips.
Get new articles in your inbox